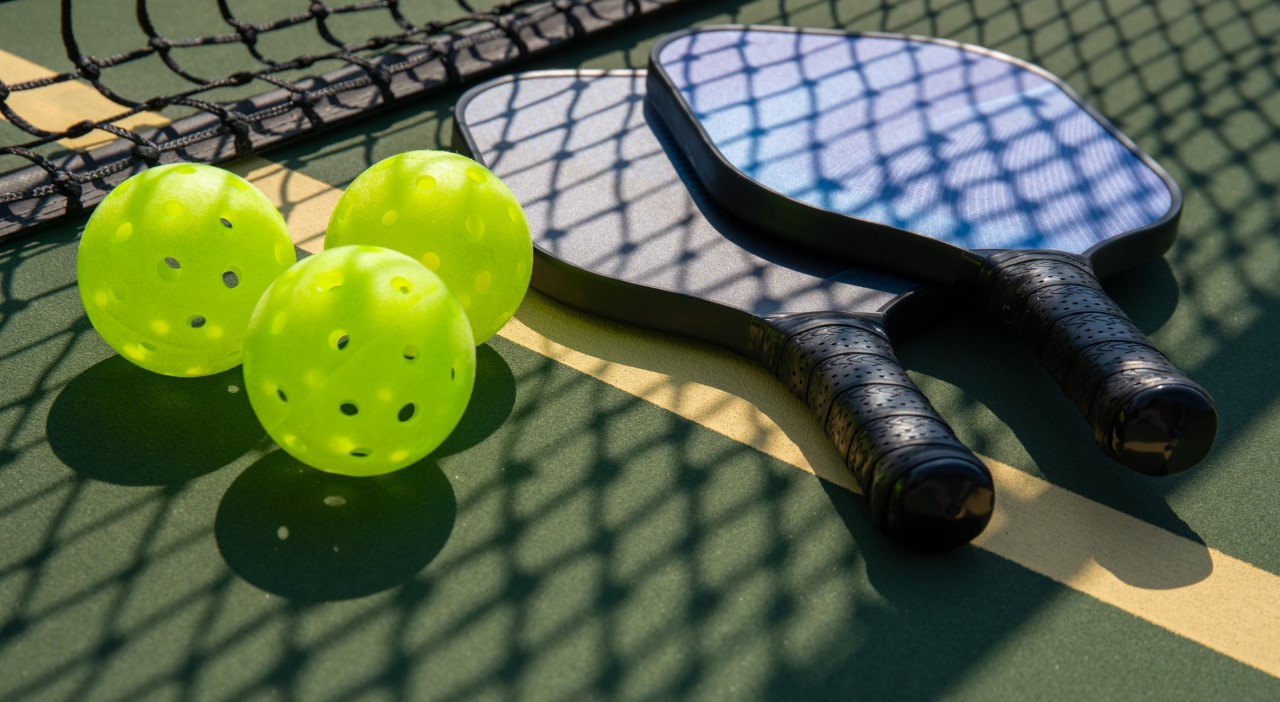 Play Pickleball!
September 27, 2021 @ 5:30 pm

-

7:30 pm
Join us at the Georgetown tennis courts on Main St. for Pickleball!
We will play weather permitting from  5:30pm – 7:30pm on Mondays, and Wednesdays from 11am to 1pm.
Beginners welcome!
"Pickleball is a paddleball sport that combines elements of badminton, table tennis, and tennis. Two or four players use solid paddles made of wood or composite material to hit a perforated polymer ball (similar to a wiffle ball) with 26-40 round holes over a net.  The sport shares  features of other racquet sports:the dimensions and layout of a badminton court, and a net, with rules somewhat similar to tennis, but with several modifications".
Share This Story, Choose Your Platform!