Fishing in Georgetown, CO
Fishing in Georgetown is a favorite pastimes for locals and tourists alike. If you're planning a trip to Georgetown, don't forget to pack the fishing pole. Not only is there simple, drive-up access to excellent spots like Georgetown Lake, but there's also an abundance of streams and back-country ponds in the surrounding area. Anglers visiting Georgetown can drive, 4-wheel, or hike to that perfect fishing hole. It all starts at exit 228 off Interstate 70.
Georgetown Lake Fishing
The Georgetown Lake, located just off I-70 is the easiest to access fishing location in the area. The lake is equipped with handicap-accessible fishing docks and a maintained trail that borders the entire lake. It also sports a big-horn sheep viewing area and plenty of places to set up a family picnic. Boating on the lake is allowed so long as they are not motorized. This includes gas or electric motors.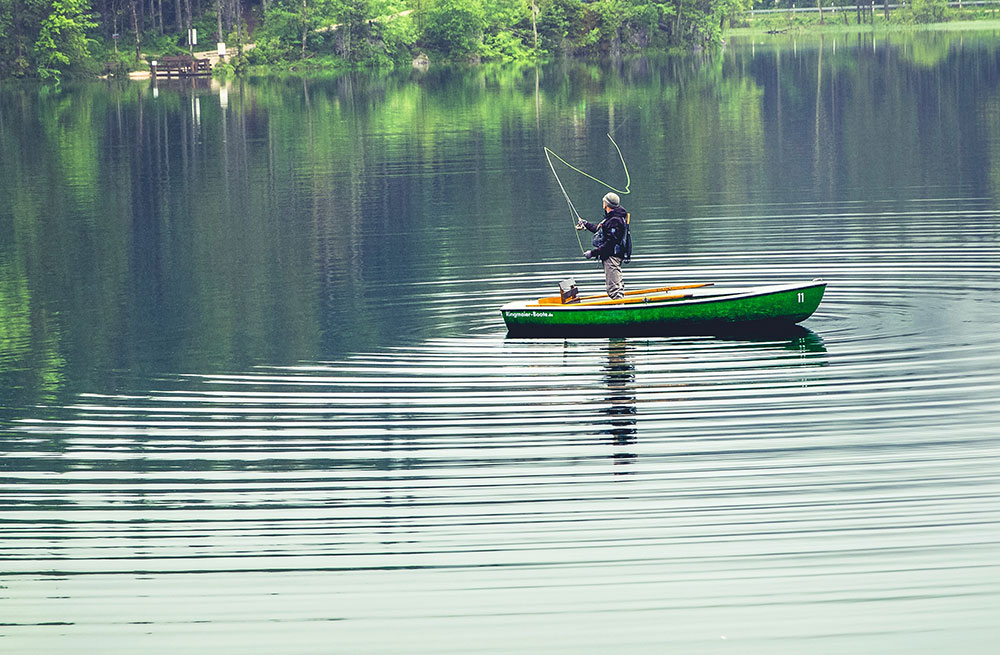 Don't Forget Your Fishing License
While our division of wildlife officer, Joe Walter, is a great guy – you don't want to meet him with a pole in your hand and no license in your pocket. Make sure you stop and pick up a license for every person in your party that intends to fish. If you're coming up I-70, one of these stops will be able to sell you a license over the counter.
Fishing License Issuers
CLEAR CREEK OUTDOORS
1524 Miner St, Idaho Springs, 80452
303-567-1500
SAFEWAY 0390
2425 Miner St, Idaho Springs, 80452
(303) 567-4471
Can I Buy a Fishing License Online?
You Sure Can!
Colorado Parks & Wildlife Licensing Page
Ice Fishing on Georgetown Lake
Typically around November, Georgetown Lake begins to freeze. However, this is no obstacle for the many ice fisherman that live to pull trout from the freezing depths. Later in the season, once the lake becomes thick enough to support fisherman, shanties quickly begin to pop up on the ice. If you've never tried ice fishing, get up to Georgetown and give it a try – it's a blast. If your toes start to get cold, simply head over to one of Georgetown's restaurants and warm up on a cup of coffee or a bowl of soup. You might even catch one Georgetown's famous ice races while you fish.
What You'll Need
Auger (to drill through the ice)
Fishing rod
Lure/bait
Fishing license
Warm clothes
Clear Lake Colorado Fishing
Another easy to find spot is Clear Lake, located up the Guanella Pass Scenic byway. Clear Lake has restrooms and nearby camping available during the summer months. The drive to this location is very scenic and no development exists in the area. Consequently, the lake is surrounded by rocky hillside and moderately dense forest, typical of the Guanella Pass area. Clear Lake is the best of both worlds for someone looking to escape civilization for a day but would still like easy, drive-up access.
Clear Creek Colorado Fly Fishing
Clear Creek runs alongside I-70 and is a popular fly fishing destination for its ease of access. It's also known to have a respectable trout population and surprisingly beautiful spots to fish. A Georgetown local even manufactures a fly rod roof rack you can install on your car or truck to make the trip to Clear Creek that much simpler!
Silver Dollar Lake Backcountry Fishing
The hike into Silver Dollar Lake is pretty short but somewhat challenging. First of all, the air up here is extremely thin, being at almost 12,000 feet. Second, there are some sections of the hike that get somewhat steep. If you're not used to high-altitude, alpine terrain then please exercise caution on this hike. All that being said, if you're looking for a great place to pull in some cutthroat trout – Silver Dollar Lake has you covered.
Plan Your Georgetown Fishing Trip Today
Georgetown is one of the rare fishing destinations that has excellent fishing available year-round. Not only that, but it has options for just about everyone. A fly-fisherman fishing the streams of Guanella Pass's surrounding wilderness might set-up camp and enjoy some time in nature. However, a family of first-time ice fisherman might want to spend a night in one of Georgetown's B&B's and take some frequent hot chocolate breaks in town. Whatever your level of commitment, you'll find some great fishing waiting for you in Georgetown.