Georgetown Outdoor Discovery
Guided
Hiking in Georgetown
Meet Kimberly Knox, owner of Georgetown Outdoor Discovery, a guided hiking experience based out of Georgetown and Silver Plume.
My goal is to help others appreciate all the benefits that the outdoor lifestyle has to offer. By sharing my experiences and knowledge, I can make it fun and safe for folks to build their outdoor skills and have their own successful adventures. My strengths are that I like meeting, connecting, sharing, and encouraging others outdoors. In essence I want you, as a guest, to enjoy my mountain community as much as I do!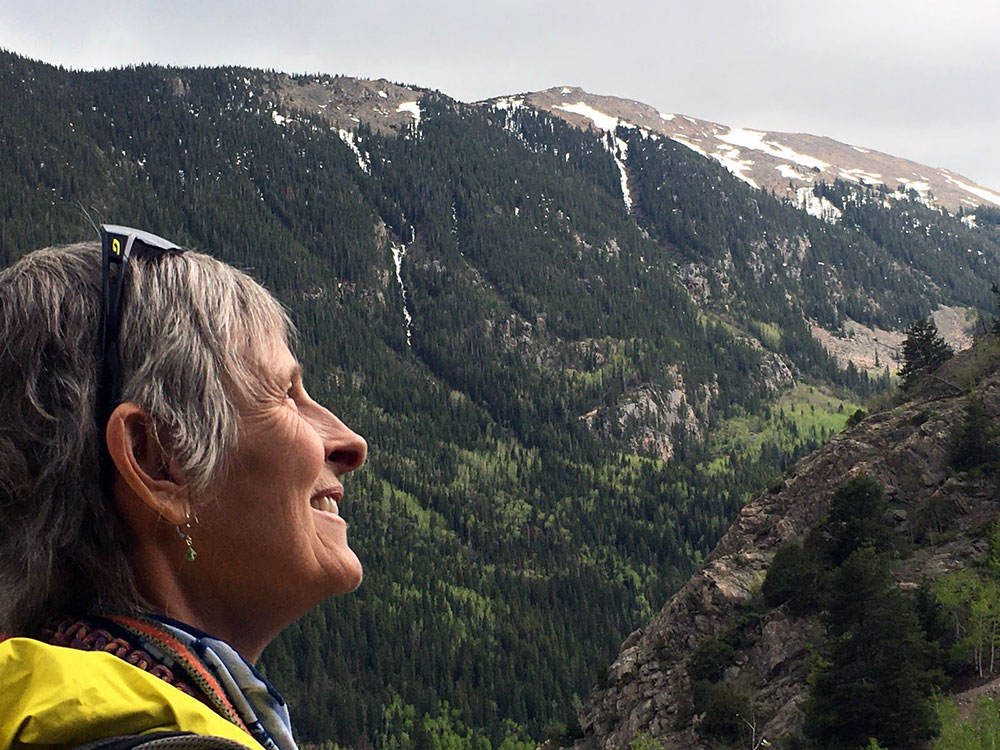 Clear Creek County Hiking With a Local Guide
I am offering 4 different hiking or snowshoe tours year round on Historic District Preservation Lands. Guided tours will enhance your experience and safety by blending local history, outdoor education, and mindfulness techniques. Did I mention the spectacular views?
More than ever we need the healing power of nature! Science shows that time spent in nature boosts your immune system, improves your mood, and lowers your stress, all things we need right now. As a guide I can maintain a physical distance, wear a mask and provide hand sanitizer.