Georgetown Outdoor Discovery
Guided
Hiking in Georgetown
Georgetown Outdoor Discovery Helps Novice and Experienced Adventurers Get Lost in the Moment, Not on the Trail!
Owner Kimberly Knox provides guided hikes, snowshoeing tours, and curated outdoor experiences in the Georgetown area.
Long-time Clear Creek resident Kimberly Knox started Georgetown Outdoor Discovery because she believes everyone deserves to enjoy the outdoors with freedom and confidence. She's an experienced adventure guide who has skied, hiked, rock-climbed, mountain-biked, paddle-boarded, and river-rafted all over the USA, South America, Europe, Africa, and Asia. Her outdoor adventures have brought her enormous joy and taught her many lessons, and she is passionate about helping others navigate the outdoors safely and confidently.
Colorado is full of choices for anyone interested in getting outside. But how do you know which trail to choose and how to navigate it safely? Clear Creek, in particular, has so much to offer—from steep mountain slopes with amazing vistas, to wildflower meadows with babbling brooks, to vertical rock walls with raging white water rapids.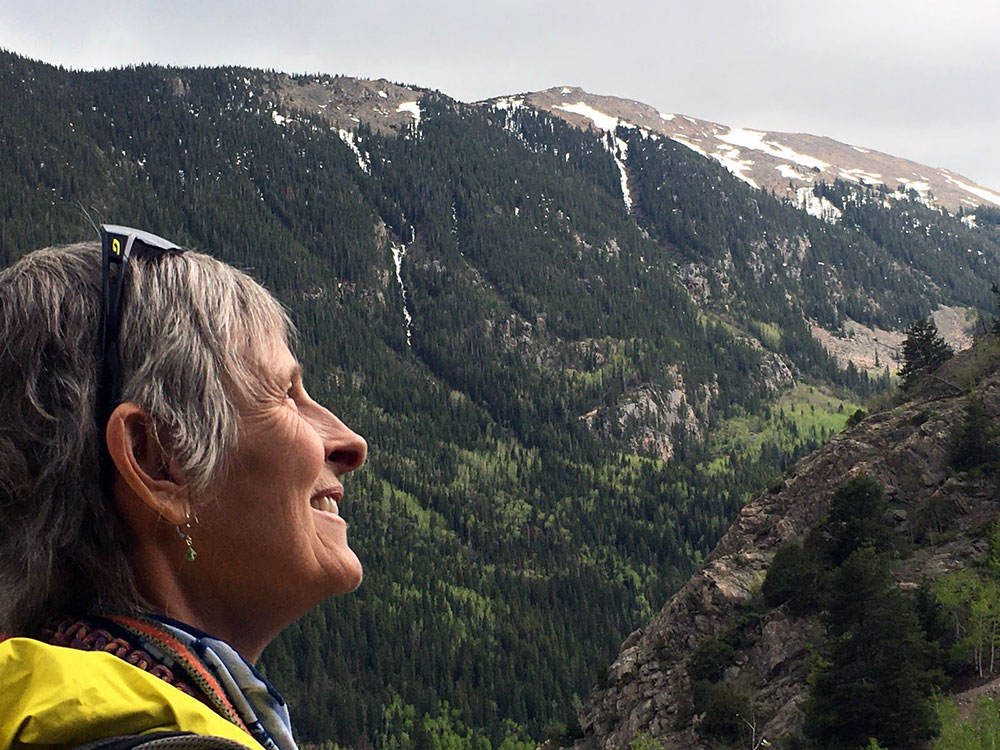 Clear Creek County Hiking With a Local Guide
Because Kimberly has spent years exploring this natural beauty, she specializes in choosing the perfect trail and customizing her clients' experiences to their fitness level and interests. Her guided hikes and snowshoeing tours are the perfect opportunity to learn local history, improve safety skills, and have a wonderful time with a fun and friendly guide. She even provides a snack and any necessary equipment (snowshoes, poles, etc.) in the price of the tour.
In addition to guided hikes and snowshoeing tours, Kimberly also offers:
Cross-country skiing lessons (private or small-group; equipment not included)
Packing service for your next ski or backpacking trip
Personal shopping to help you find the right outdoor gear
First-time Backpacker support, including help with choosing the route, packing

your gear, and skill-building

First-time Camper support, including planning and packing instruction, onsite

assistance with camp set-up, and tips for maximizing the experience

14-er Training
Outdoor Safety Classes for youth groups, scout troops, and homeschool or remote learning pods
Kimberly's goal is to help others experience and appreciate all the benefits that spending time in the outdoors can offer. In essence, she wants her guests to enjoy this mountain community as much she does.