Guanella Pass Camping: The Best Retreat for an Unforgettable Camping Experience
Camping Near Georgetown, CO
Are you wondering where to visit next for your camping excursions? If so, the Guanella pass camping is without a doubt one of the best locations worth considering. With plenty of campsites found in and around this scenic getaway destination, you will definitely be spoilt for choice on where to set up for your camping trip.
Moreover, the site provides a great opportunity to catch spectacular views of Mount Logan and Mount Evans and take part in exciting, site-seeing excursions. There are also lots of family-friendly activities to engage in.
Geographic Location
The Guanella Pass Camping ground is located 10,900 feet on the Arapaho Roosevelt National Forest. This historic byway follows an old wagon route, which passes between the two towns of Grant and Georgetown, making the campground easily accessible by road.
Whether you are looking for a great place for RV or tent camping, you will find more than what you bargained for at this impressive campsite.
Camping in Guanella Pass: Things to Do
Campgrounds
Located right in the heart of Colorado is the West Chicago Creek Camping Ground, which is a popular camping and fishing spot for many locals and tourists alike. This massive camping ground has 16 campsites, which are more than ideal for both tent and RV camping. Apart from its variety of camping options, the West Chicago Creek offers some of the most affordable camping packages. If you book early and plan your visit during the off-peak season, you might be able to find a great package for as little as $20 per night.
Another popular camping ground at Guanella Pass is the Columbine Campground, which is located west of Denver. This camping ground has 46 sites, which makes it one of the largest in Guanella Pass. Moreover, each camping site is adequately equipped with its designated picnic table, campfire ring and a grill for barbecues. There are also plenty of parking spaces and amenities, which are conveniently set up within the grounds, including, restrooms and water faucets.
Hiking in Guanella Pass
With plenty of hiking trails along the 22-mile long Guanella Pass, calling this getaway destination a hiker's haven wouldn't be an overstatement. There are various hikes to enjoy here, ranging from a simple looping trail to trailing a long and winding fourteener. While some of the hiking trails are challenging (especially for inexperienced hikers) there are plenty of scenic sites to see along the way. Here are some of the best hiking trails to take when visiting Guanella Pass Camp:
Mount Bierstadt Trail
This 6.9-mile trail is the first hiking trail you will encounter when visiting Guanella Pass. It is also considered to be the longest and most challenging in the region, mainly because it leads hikers straight up to the summits of Mounts Evans and Mount Bierstadt.
Although moderately difficult for beginner hikers, this trail shouldn't be challenging for you if you have climbed a fourteener before. Remember to wear loose-fitting clothing and carry enough water when embarking on this hike since you may not be able to find locations to replenish along the trek.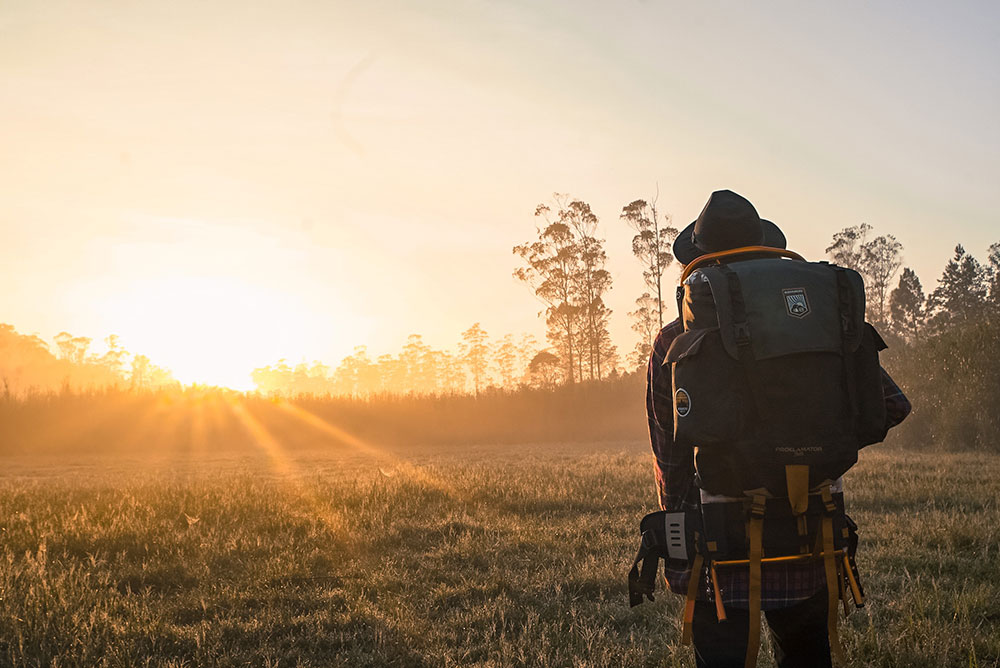 Herman Gulch Trail
The Herman Gulch is a 6.3 mile long trail located a short drive past Georgetown. The trail is quite elevated and steep, which makes it moderately challenging for inexperienced hikers.
However, the breathtaking waterfall found along this trail makes it very much worth the effort. Make sure you carry enough supplies for your hike in order to make the trek as comfortable as possible.
Shelf Lake Trail
This 6.8-mile-long trail is one of the most popular with hikers at Guanella Pass, largely because of the spectacular view of the lake that it offers. A caveat to take note of when planning this hike is that it features little canopy coverage. Make sure you bring some sunscreen with you if you intend on hiking along this trail on a hot day to avoid getting sunburn. Alternatively, you may choose to hike in the early morning hours when the temperatures are still relatively low.
Other Activities to do at Guanella Pass
There are numerous fishing locations and scenic sites to explore along Guanella Pass. You will also find plenty of fun and activities to do in the towns of Georgetown and Grant.
If you are a history buff, you can visit one of the local museums and learn about the forgotten past of this idyllic part of the world and its people. There is also a scenic train ride that will treat you to an exciting tour around Georgetown so that you can soak in the sights and sounds of this breathtaking landscape first hand. For those who are into water sports, Guanella Pass offers exhilarating water rafting tours courtesy of the numerous rafting companies that operate in this campers' paradise.
If camping is not exactly your thing, you will be happy to know that there are plenty of hotels and restaurants in Georgetown, where you can go to unwind and relax while enjoying the serene country air. Historic Georgetown is also home to the Guanella Pass Brewing Company, which you can visit to learn more about the beer brewing tradition of this part of the world. You will also be treated to freshly brewed beer to enjoy as you chat with the locals of this iconic town.
When You're Done Camping
Please make sure you pack out everything you packed in. In fact, if there's stuff left by someone that should have been packed out — pack that out too. The natural beauty around Georgetown is worth protecting for future generations. When you're truck gets back on the road it will be covered in Guanella Pass dirty & mud, so don't forget to find some car detailing in Denver to get you back to looking like a civilized member of society.
Benefits of Camping
Most of us have an intuitive understanding what makes camping special. It's not unusual to feel relaxation, connection, and spaciousness while camping that simply doesn't occur during our normal life. Today, the quantifiable benefits of camping that we experience are becoming much more understood. By sticking to the natural cycle of the sun, our circadian rhythm is quickly stabilized. Temperature fluctuations and constant movement awaken many natural systems within the body. Even something simple like a campfire can trigger hypnotic-like states that can help with general equanimity.
Plan a Camping Trip to Guanella Pass Today
Guanella Pass is without a doubt one of the most exciting camping destinations in Colorado and North America by extension. This campers and hikers paradise offers plenty of great camping sites for you to explore and enjoy. With so much to do and see in this spectacular landscape, you can be sure that a trip here will provide you with the adventure of a lifetime. If you are still undecided on your next destination, book a trip to Guanella Pass today and enjoy all the wonderful gems that this historic part of the world has to offer!