1 event,
Stop in and step back into the Gilded Age Era! Step back in time to the Gilded Age at the Hamill House when garden parties on the lawn were quite in vogue. Play some lawn games like croquet, badminton or even a fun game of jacks. Sip a glass of wine, have a beer, or try our Signature cocktail made famous in the early 1900s: a Commodore. Small plates will […]
2 events,
Join the Town of Georgetown for the 1st Annual Honorary Mayor Parker's "Dog Days" of Summer –  a street fair on Historic 6th St! Jam to Live music on Library Stage, followed by a DJ in the afternoon. Adults 21+ can enjoy a cold beverage in the Cantina area sponsored by the Sweet Easy benefitting the Georgetown Trust and Historic Georgetown, Inc. Tasty food vendors for both humans and canines […]
1 event,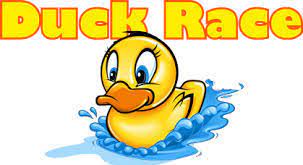 It's DUCK SEASON! The Race will soon be on as HGI prepares to launch our 4th Annual Gold Rush & Silver Splash Duck Races, scheduled for September 4. Get your entries NOW, support your favorite local merchant, non-profit and HGI and get ready for a FUN community event. And of course, 1st-2nd-3rd place winners will receive CASH prizes!