Georgetown, Colorado Restaurants 
Georgetown, CO has a wide variety of diners, bars, restaurants, bakeries, ice cream shops and other eateries. Visit us today for a night out on the town or a special lunch.
A WHISTLE STOP CAFE
1400 Argentine St
A small breakfast and lunch cafe serving hot, homestyle cooked food!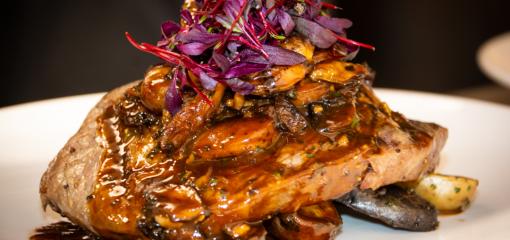 COOPER'S ON THE CREEK
1500 Argentine St
Our menu features seasonally inspired cuisine, creative small plates and elevated comfort food. Please call for the latest menu.
501 Rose Street
Features craft beers in a relaxed atmosphere and a large patio with a fire pit for year-round outdoor seating.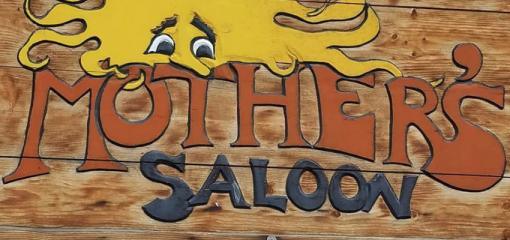 MOTHER'S SALOON
601 14th Street
We are a local favorite and the only pub in town! Known for beef burgers, smothered burritos, green chili and Reuben sandwiches.
MOUNTAIN BUZZ CAFE AND PIZZERIA
1200 Argentine Street
Great for all meals with a bit of everything from breakfast burritos to gourmet paninis to coffee and alcoholic beverages.
MOUNTAIN MAMAS' NEEDFUL THINGS
710 6th Street
Creating small-batch jams and freeze-dried snacks at altitude! Find daily soups, sandwiches, coffee and pastries.
ROUNDABOUT BURGERS AND DOGS
1416 Argentine Street
Come join us at Roundabout Burgers and Dogs located off of the Georgetown Exit 228, on roundabout next to the Exxon gas station.
THE ALPINE RESTAURANT AND BAR
1106 Rose Street
Serving pizzas, subs, calzones, strombolis, wings and more! The Alpine features fun food in a cozy atmosphere.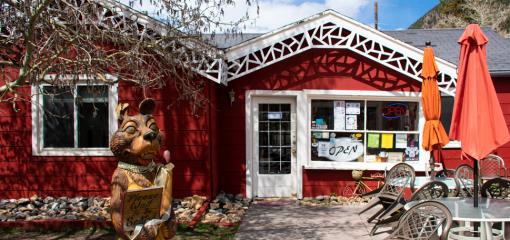 THE HAPPY COOKER
412 6th Street
Established in 1974, this iconic restaurant serves fresh homemade meals daily with the motto "Waffles and More Since '74."
TROIA'S CAFE AND MARKETPLACE
511 Rose Street
Voted "Best Place to Take a Date," Troia's in Historic Downtown offers a full bar, lunch and dinner service Wednesday-Sunday.
LUCHA CANTINA @ THE RAM
606 6th Street
Lucha Cantina is temporarily closed due to an extremely unfortunate fire.