Shopping & Galleries
Visit the fantastic shops and creative specialty boutiques in historic Georgetown, Colorado.
SABEL HOME
507 Taos Street, Unit C
Curating Colorado made products that are welcomed additions to your home and life or the perfect gift for any occasion. Also serving fresh baked bread, pastries, hot brew coffee and tea!
MOUNTAIN KITCHEN
612 6th Street, Unit A
Carrying decor items like unique trays and cake stands, as well as more functional items and lots of kitchen gadgets.
THE SOLARIUM
612 6th Street, Unit B
Specializing in plants of all shapes and sizes, many already potted into unique and interesting combinations.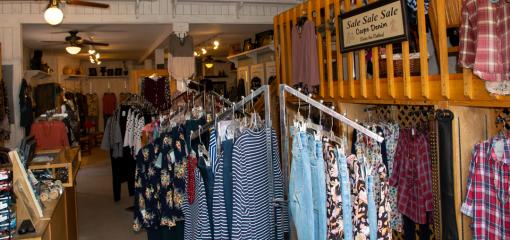 506 6th Street
Fashion-forward women's boutique selling unique and one of a kind clothing and accessories.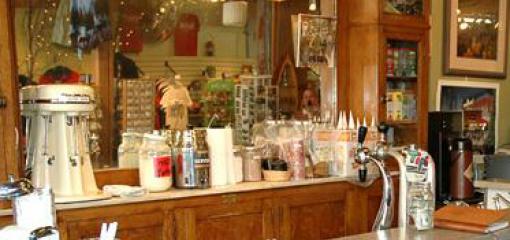 END OF THE LINE GIFT SHOP
503 6th St
Specializing in Colorado Wear, souvenirs, postcards, calendars, magnets, t-shirts, sweatshirts, baby gifts and photo prints.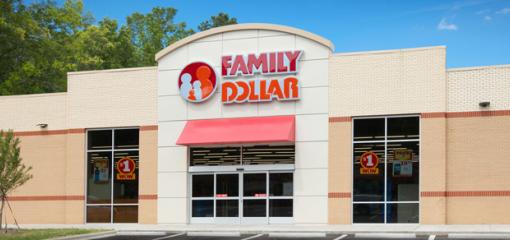 FAMILY DOLLAR
1560 Argentine St.
The local Family Dollar store has low prices on a wide assortment of items including groceries and whatever you forgot to pack.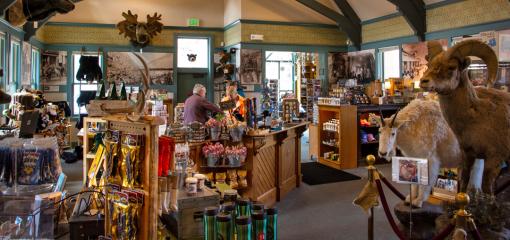 GATEWAY VISITOR CENTER
1419 Argentine St.
Stop by the Gateway Visitor Center near the I-70 exit to learn about Georgetown or find the perfect souvenir.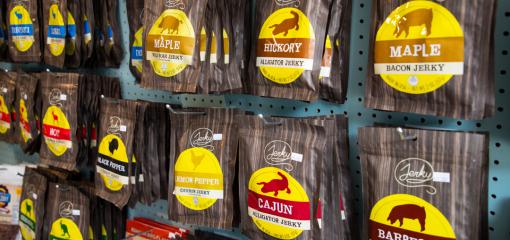 509 Rose Street
We specialize in providing a fun shopping experience in our store where we offer 120 different kinds of jerky.
GEORGETOWN MARKET
1204 Argentine
Locals and visitors alike can enjoy the best selection of natural and conventional goods in Georgetown, all at a great price.
GEORGETOWN VALLEY CANDY COMPANY
500 6th Street
Family-owned and operated since 1982. We specialize in homemade candy, handcrafted chocolates and gifts for all occasions.
GEORGETOWN WINE AND SPIRITS
1406 Argentine Street
Feel free to stop in and check out our extensive supply of liquor, beer, and wine!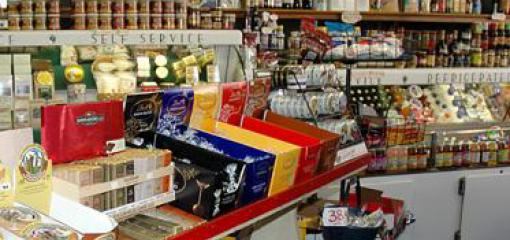 KNEISEL AND ANDERSON
511 6th Street
The oldest store in Georgetown! Specialty and imported Scandinavian, German, English, Swiss, and Swedish foods.
MY LOVELY COMPANY
504 6th St.
A Mother-Daughter Bath, Beauty & Spa Shop that has just what you need to relax and treat yourself.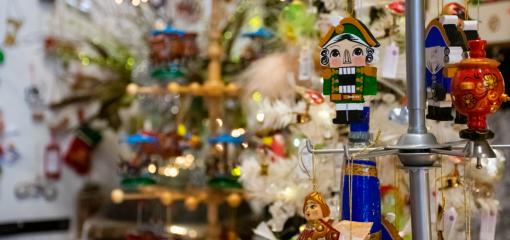 SHOPPE INTERNATIONALE
608 6th Street
Floral, gift, and home decor shoppe with a year-round Christmas shop and the finest of European glass, fabrics and jewelry.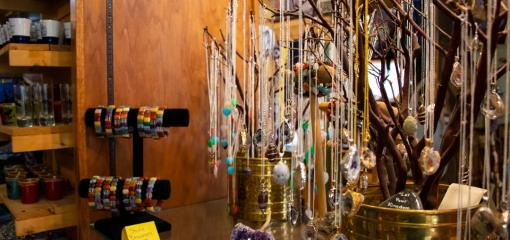 THE TRADING POST
510 6th Street
An old west shopping experience! Hats, hides, taxidermy plus unique jewelry, collectibles, candles, locally made soaps, etc.
Antiques, Jewelry and Crafts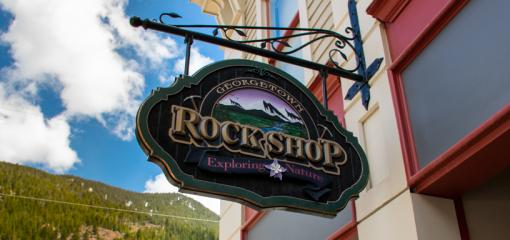 GEORGETOWN ROCK SHOP
501 6th Street
Discover the wonderful treasures of the world around us. Featuring fine jewelry, gifts and the best mineral samples from CO.
OPHELIA'S ANTIQUE GALLERY
606 6th Street
Ophelia's is temporarily closed due to an extremely unfortunate fire.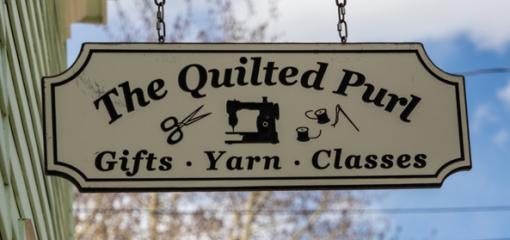 THE QUILTED PURL
707 Taos Street
The Quilted Purl is a knitting and quilting shop located in a historic home. Specializes in fine yarns and fabrics.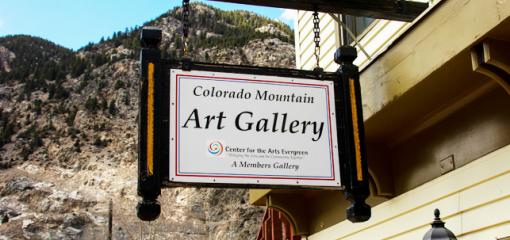 COLORADO MOUNTAIN GALLERY
406 6th Street
The gallery is a member's co-op of the Center for the Arts Evergreen and features over 60 Colorado fine and craft artists.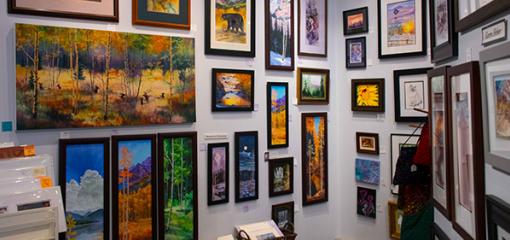 614 Sixth Street
Celebrating over 40 years in business, we're one of Colorado's oldest co-op galleries. We offer quality fine art and jewelry.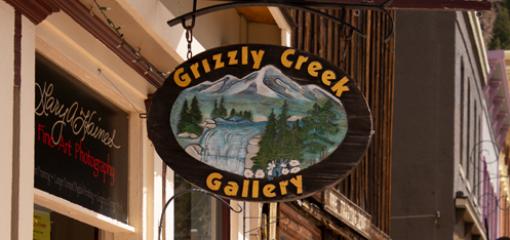 GRIZZLY CREEK GALLERY
512 6th Street
Bring the beauty of nature into your home or office with fine art nature
photography. Featuring the work of Gary A. Haines.
RAILROAD ART BY SCOTTY
612 6th Street
Scotty creates pen & ink illustrations working through a magnifying glass, using a 0.18mm Rotring technical drawing pen.
STONEHENGE ART GALLERY
514 6th Street
Features Colorado artists specializing in pottery, glass and wood. Alice Selby finds the finest quality and unique art from CO.
BLACK DIAMOND SKI & CYCLE RENTALS
1540 Argentine Road
Black Diamond has taken pride in bringing you high-quality ski rental packages, as well as
the best service anywhere!